Home
"

Chawton Park Farm - call to arms! Read our latest news

"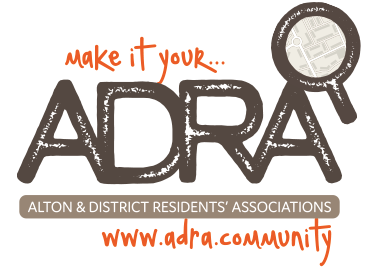 Alton & District Residents' Associations is an affiliation of the local residents associations and groups in Alton, Hampshire.
Many existing residents' groups and associations share similar aims in respect of doing the best for the town as well as their own particular neighbourhoods and all can benefit from the experience already gained by the more established organisations.
The aims of ADRA are:
To share knowledge and experiences to enable each Residents' Group or Association (RGA) and other organisations to be as effective as possible in meeting their aims, and to facilitate the formation of new RGAs.
To act as a lobby platform to influence decisions for the benefit of Alton residents.
To monitor the Alton Neighbourhood Plan, planning applications and local developments to ensure they deliver benefit for Alton residents.