ADRA Action
Some of our recent activities
CTRA Christmas Get Together
The Church Triangle residents association Christmas get together. Socially distanced where appropriate. Gifts were given to some of our elderly residents. Our Chairman Mark Lanchbery also presented presents to members of the Community Watch and to other active helpers. A special award was made by the Chairman to Pete Davies for his outstanding service to the local residents in our area. Note a litter pick was again completed by the Community Watch group.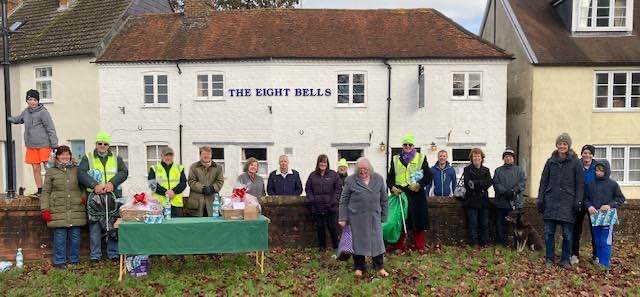 Speed Indicator Device (SID) Training
Ahead of the rollout of three new SID devices across the town, ADRA members representing the Residents' Associations attended Town Hall on Saturday 4th January 2020 to receive training from EHDC on the correct fitting and configuration of the devices which will be moved location every 2 weeks.